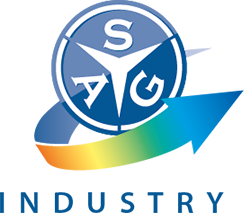 SAG industry
Division introduction
SAG INDUSTRY specialises in the design, sizing and manufacture of industrial heat exchangers for the chemicals, petrochemicals and nuclear sectors..

Strategically located in Belgium, in the centre of Gaume region, at the crossroads between France and Luxembourg, SAG INDUSTRY's dynamic team is ideally positioned to meet to the needs of industrial companies in search of responsiveness, speed and quality products.

Based on an individual approach to requests, SAG INDUSTRY offers optimum, innovative, customised thermal and mechanical solutions, leading to satisfied customers.

From its foundation in 1958 until the present day, SAG INDUSTRY has aimed to be the heat specialist on which industrial companies can rely with confidence for a precise, detailed, professional analysis of their needs.
Industrial tubular heat exchangers

Detubing / retubing of heat exchanger
Services
Engineering
With expertise in international codes and standards such as ASME VIII, ASME III, CODAP, AD-MERKBLATTER and EN 13445, our team of engineers is able to respond to the requirements of our clients by proposing an optimal design in accordance with the relevant regulations in force.

All phases from the thermal sizing study, to mechanical calculation, drawings are carried out internally which guarantees flexibility and speed.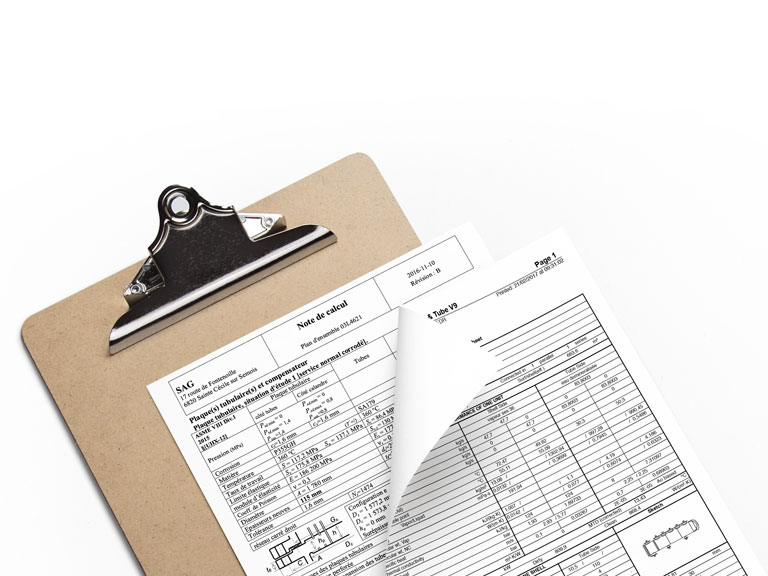 S.A.G. INDUSTRY is equipped with, amongst others, the following installations:
CNC plasma cutting unit (8000 x 4000mm)
CNC punching machine
Vertical lathe (max. diameter 3200mm)
Horizontal lathes
CNC boring machines (4000 x 3000mm)
CNC vertical drills (2000 x 2000mm)
TIG, MIG, MAG, Plasma welding generators
Orbital welding stations
Welding boom (MIG and Flux)
Mechanical crimper / Hydraulic seaming machine
Welding robot
Electropolishing unit
Blasting cabinet
Assembly on skid unit
Materials
Materials used in the manufacture of the exchangers (with adapted welding procedure):
Carbon steel (low and high temperatures)
Stainless steel, Duplex, Hastelloy, Inconel
Copper alloy (CuNi, CuAl, brass, bronze)
Titanium
PVDF
Cladding
Production plant
SAG's vision of quality involves complete mastery of the whole production process. This is why we are constantly investing in production equipment on the cutting edge of technology.
Our Sainte-Cecile workshop (surface area 4500 m²) is therefore equipped with a wide range of high-performance machine tools which, operated by qualified personnel, enables to ensure a service of optimal quality.
SAG INDUSTRY's production division is sub-divided into 4 interdependent workshops:
Preparation workshop
Manufacturing workshop
Assembly workshop
Welding workshop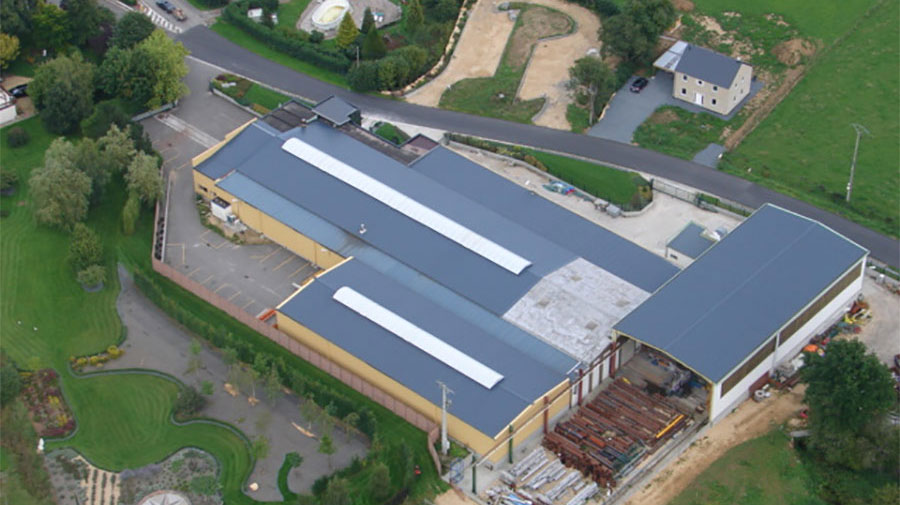 EXPRESS Service
Spare parts / gaskets ( parts available within few hours on demand).
Complete heat exchanger / spare bundles with an express deadline folowing customers' requests ( pierced exchanger, shutdown ).
Our guarantees :
Quotation within one hour
A specific managment for a premium service
Express delivery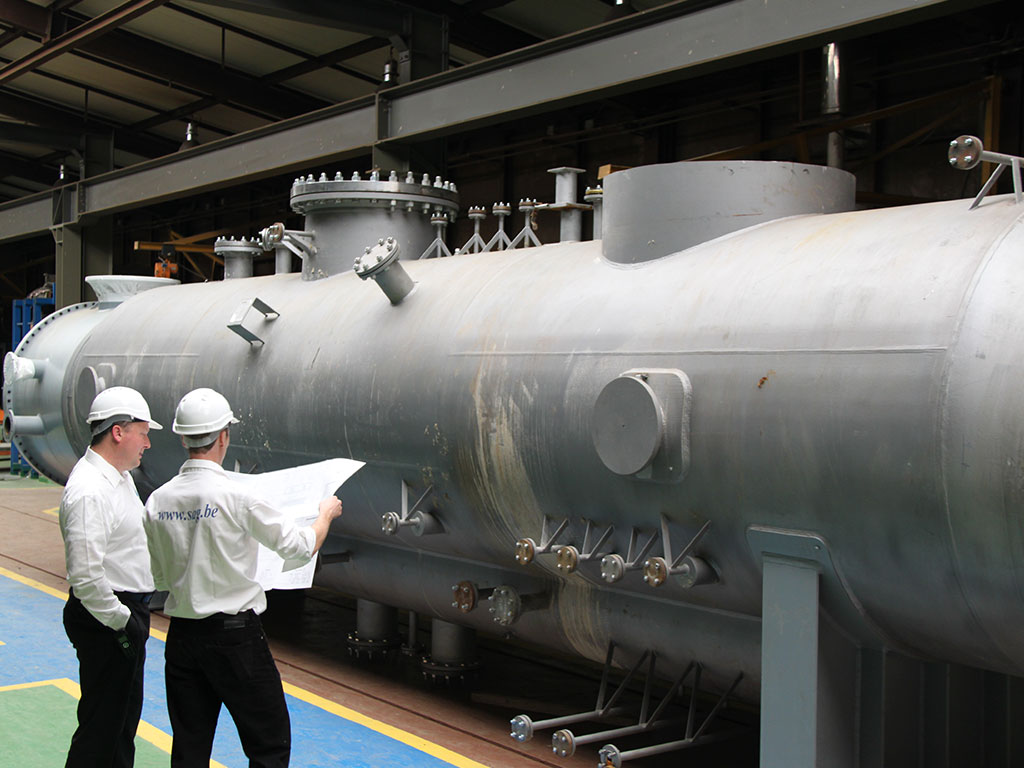 Products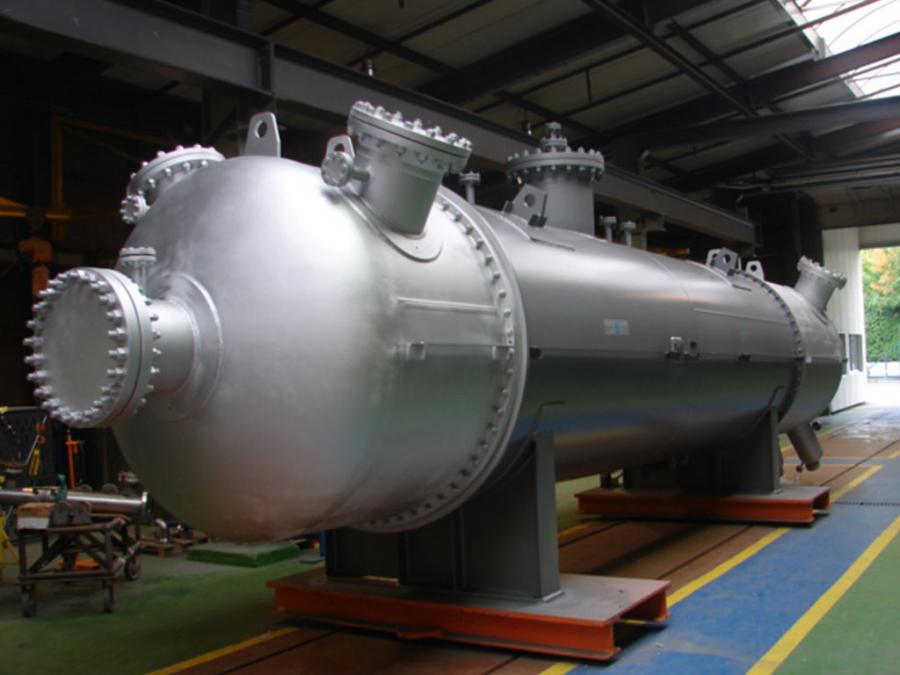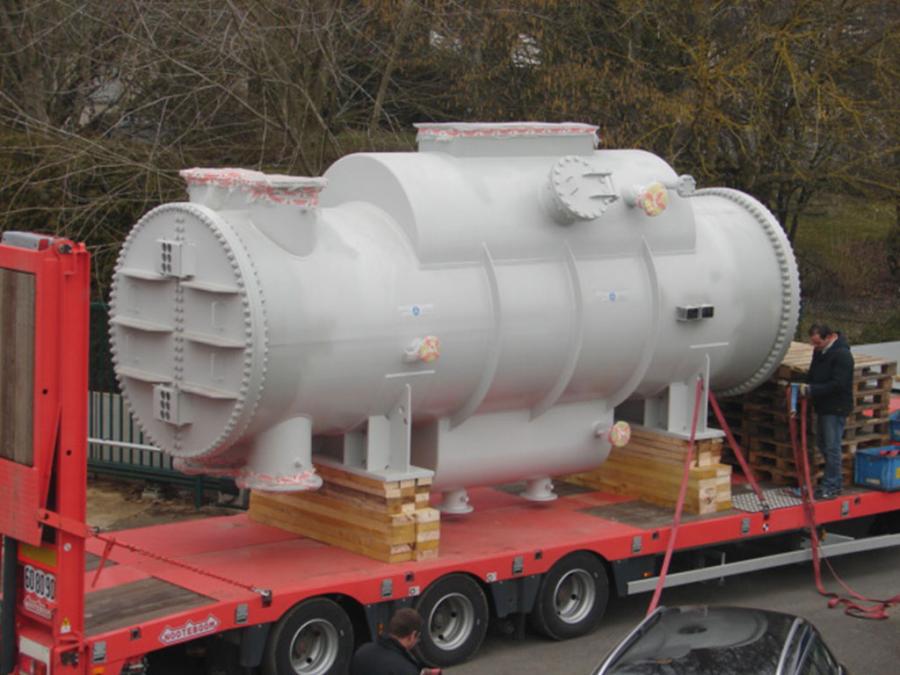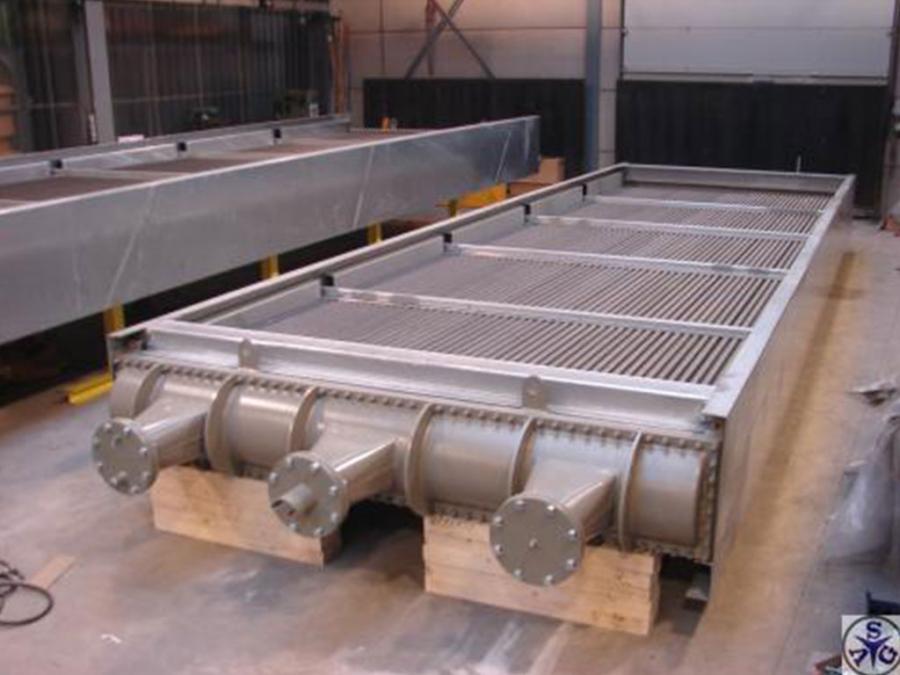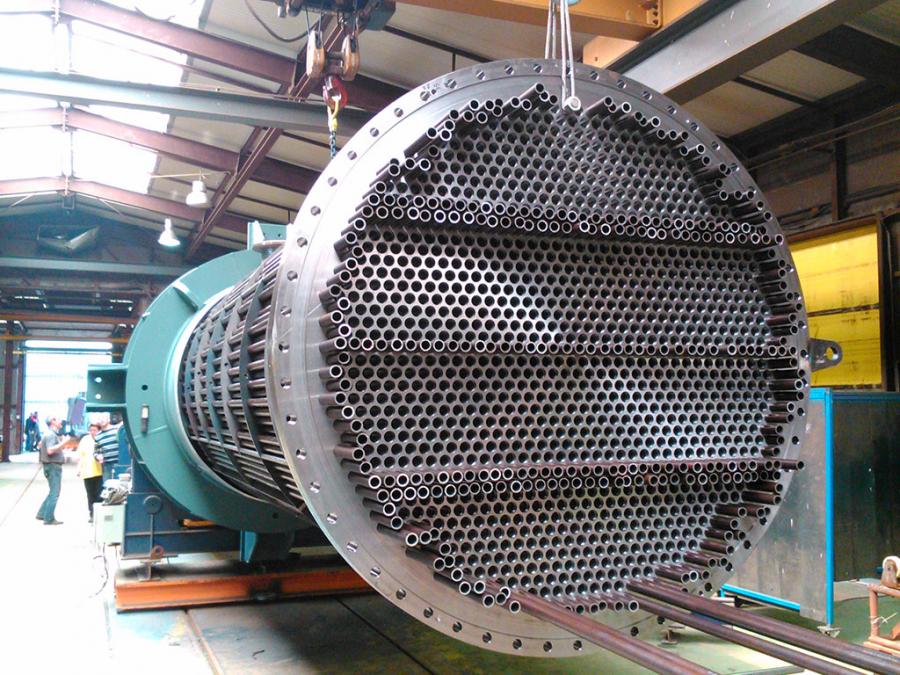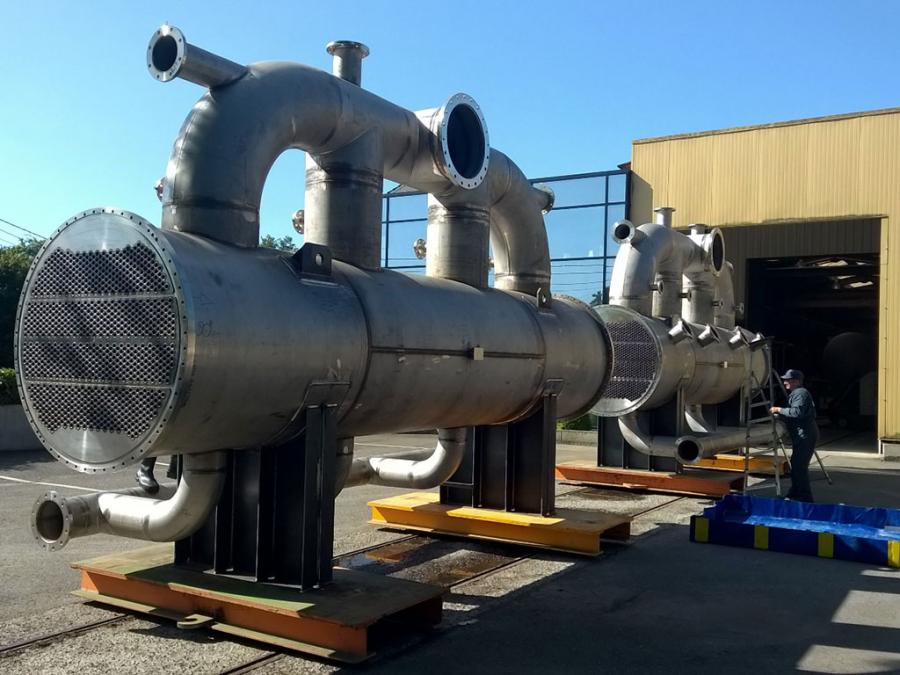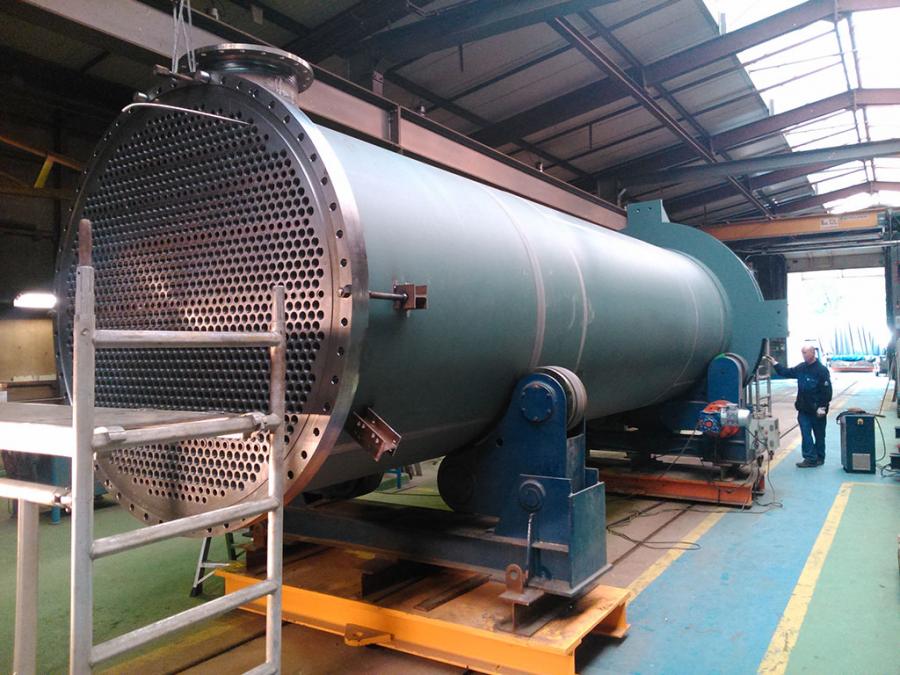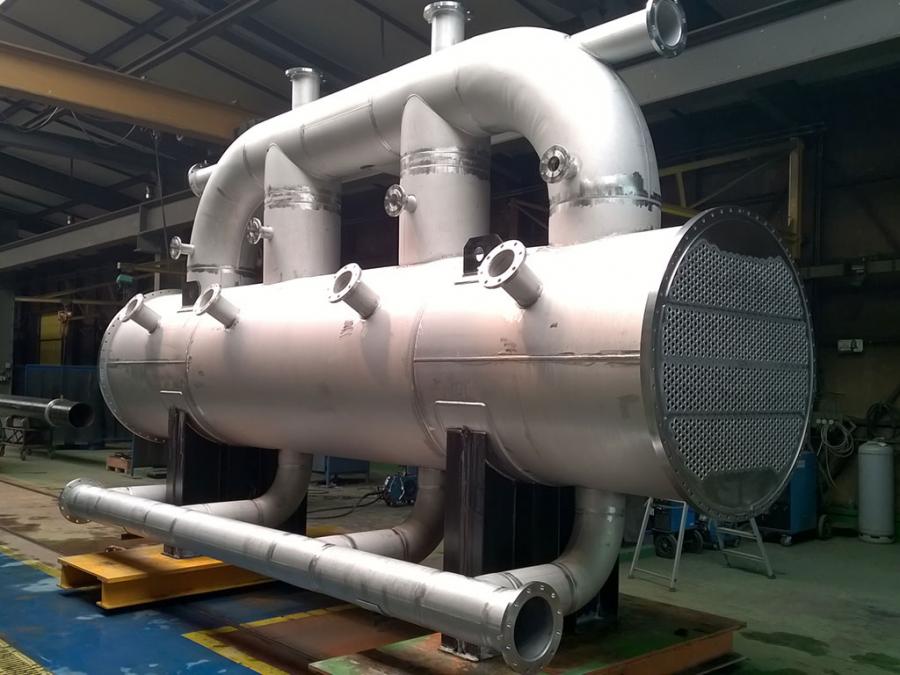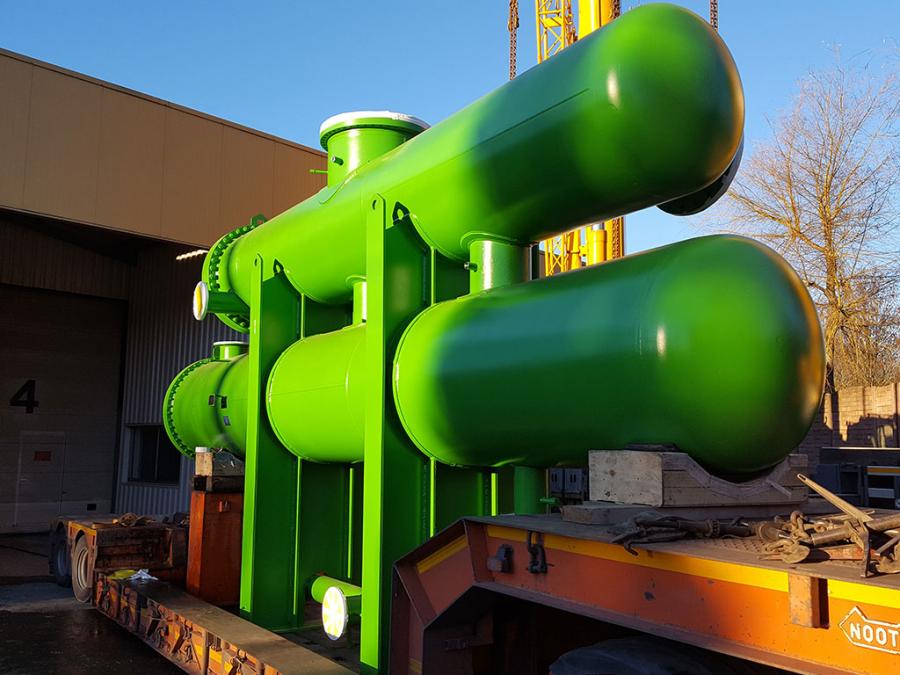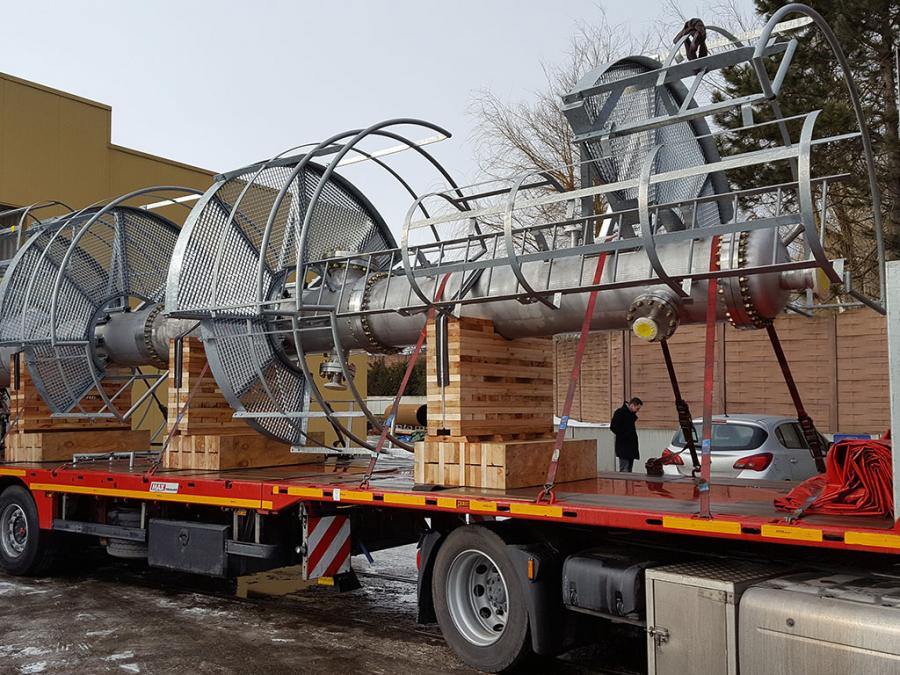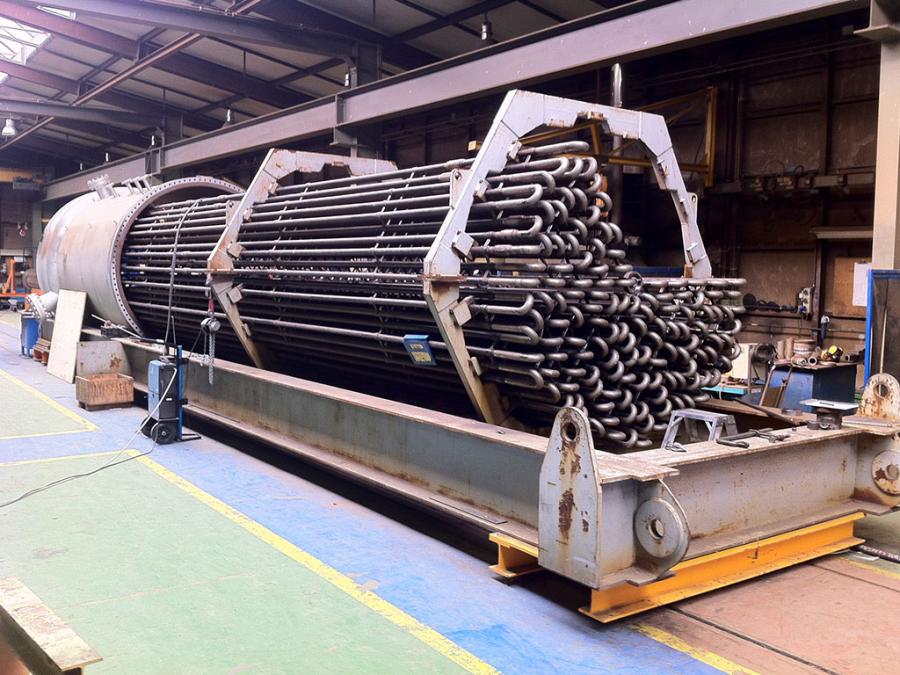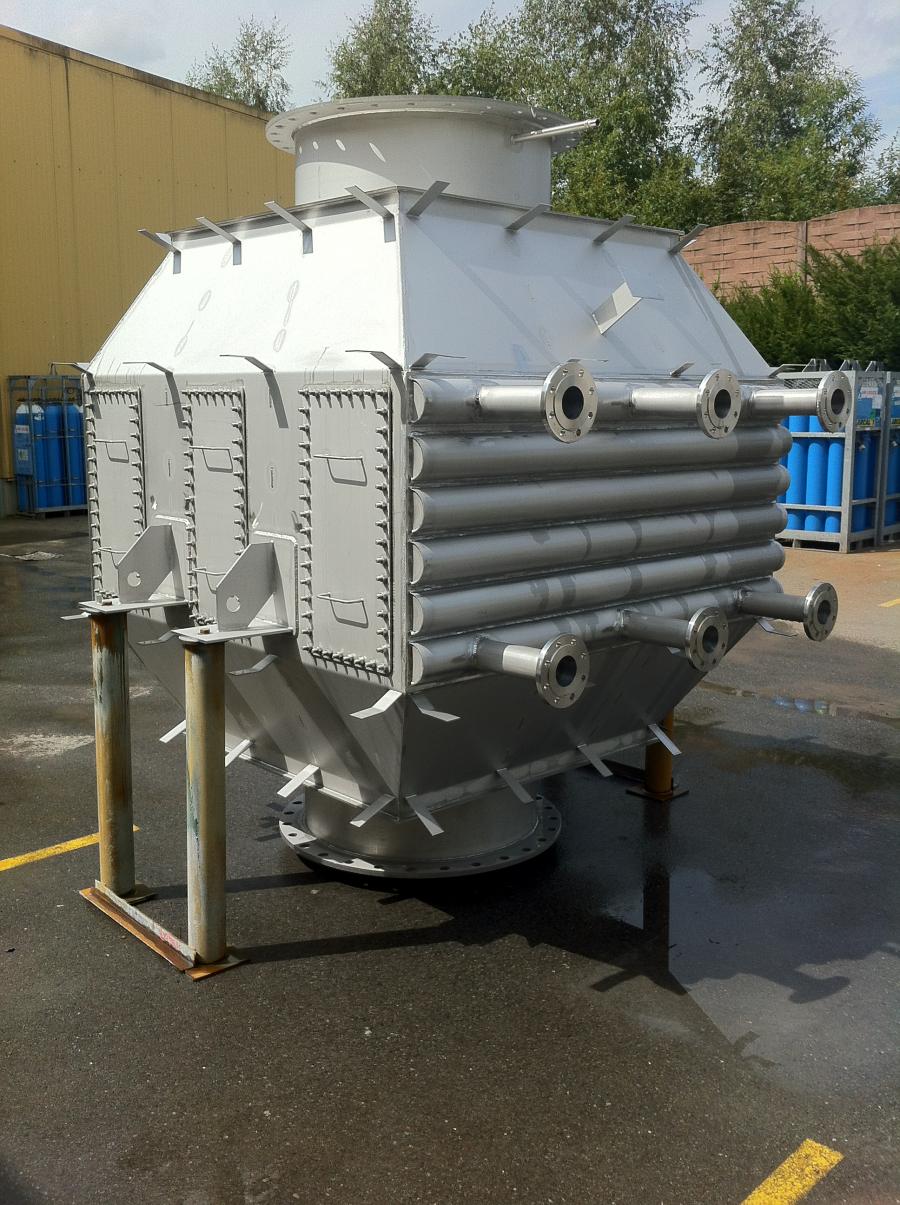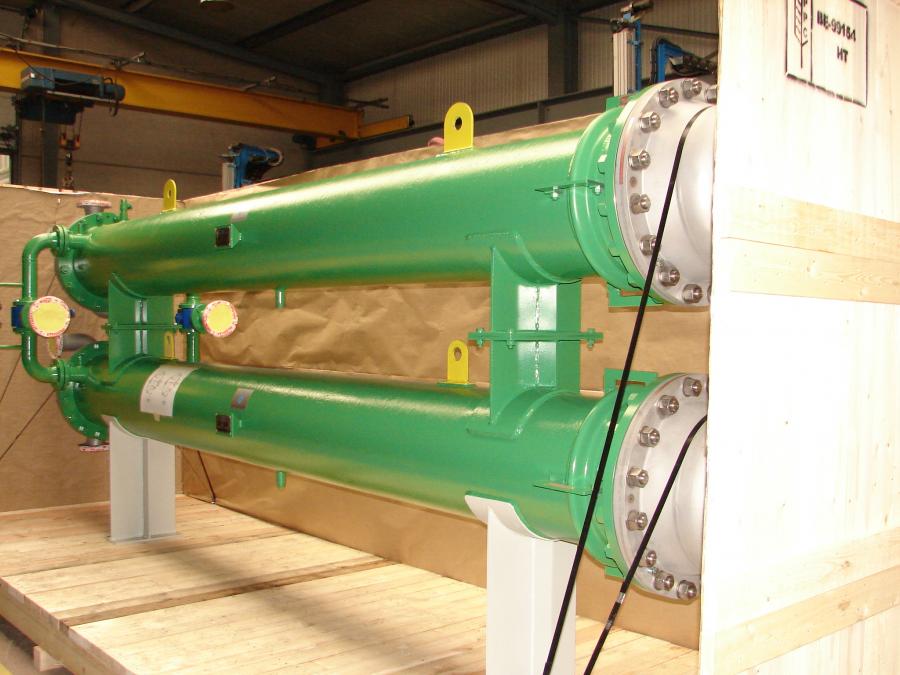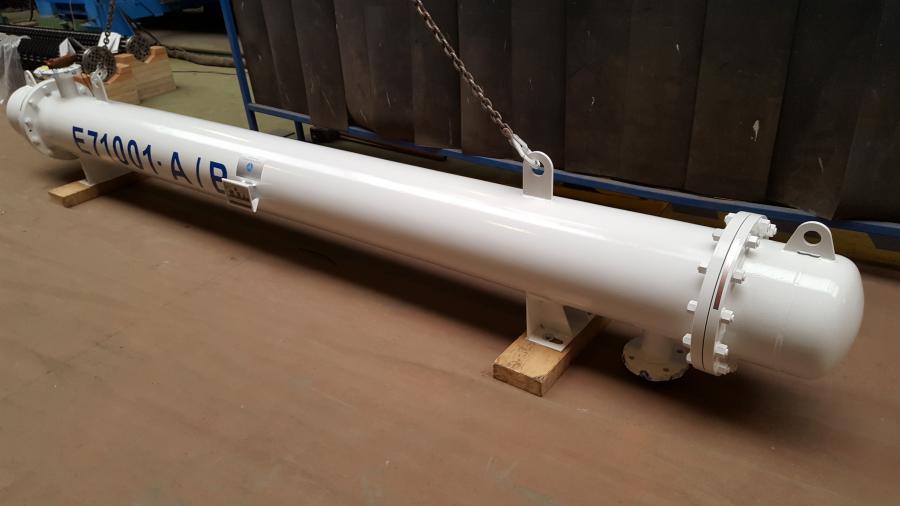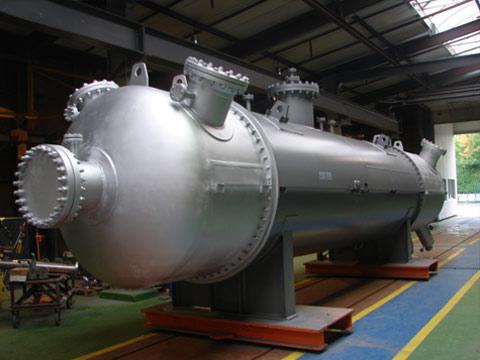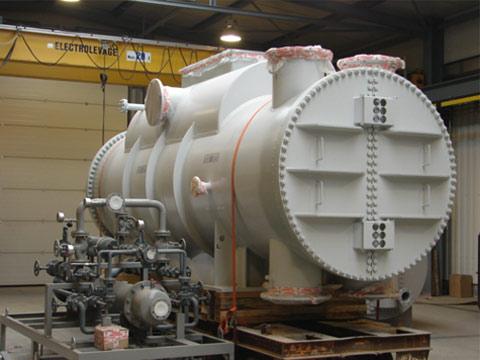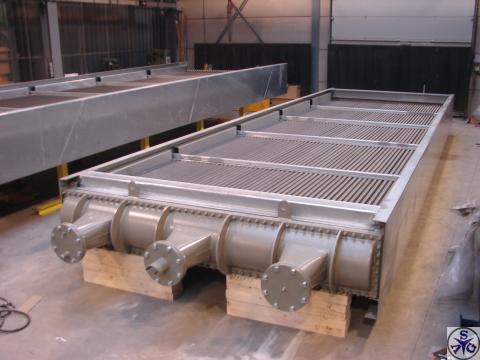 Our technical resources enable the following production capabilities:
Industrial tubular heat exchangers
Condensors
Boilers
Heaters
Refrigerants
Condensors

Aero refrigerants
Stills colomn
Industrial reactor
Pressure tank
Detubing / retubing of heat exchanger
New bundle
Skids
Spare parts
Water box
Gaskets
Bundles

Specific heat exchanger
High-pressure and low-pressure condensers (to 1500 bars)
Heat exchangers for defense application
Heat exchangers made from PVDF

Maximum dimensions of exchangers: Ø 2500 / Length: 16 m / Weight: 70 tonnes
Turning capacity: 3200mm
Drilling capacity: 3000mm diameter – for a thickness of 200mm
Lifting capacity: 40 tonnes
Number of exchangers manufactured per year: 200
Quality
Our heat exchangers are designed, sized and manufactured with strict observance of our quality-assurance system and in accordance with ISO 9001.
Our engineers are experts in international equipment construction codes and standards such as:
• ASME VIII • TEMA RCB • CODAP 2005 • ASME III • AD-MERKBLATTER • EN 13445
Our quality service carries out non-destructive testing on our equipment and machinery in order to ensure the conformity of our products. This includes the following tests:
Penetrant testing

Ultrasound test

Magnetic testing

PMI test

Visual and dimensional checks

Helium test

Vacuum test

Hydraulic and pneumatic tests

Foucault test
Radiographic examinations
Destructive tests are also possible upon the request of the client.
These include :
Cutting and welding
Elongation test
Tube/tubesheet welding mockup with test in accordance with customer and code specification
Huey test (on basis and welded materia)
S.A.G. ensures the traceability of its exchangers thanks to a systematic, monitored and encoded follow-up procedure concerning accreditation reports on the raw materials used.
SAG products are certified by recognised international inspection agencies, such as:
Apragaz

Vinçotte

Apave

Véritas
An information folder adapted to the specifications of the client is supplied with each exchanger.
A high-quality management system allows us to send this folder securely and quickly by e-mail.