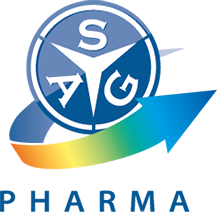 SAG PHARMA
Division introduction
SAG Pharma is a manufacturing unit dedicated exclusively to the pharmaceutical industry and fine chemistry sectors.

This business was started in 1993 in the business park at Florenville, in response to a growing demand from its main clients.

SAG Pharma is a "clean" covered space of 1200 m², dedicated solely to the manufacture of white steel equipment (stainless steel alloys, hastelloys, incoloys, duplex alloys) and composite materials (polypropylene, PVDF, ECTFE, ETFE, and PTFE).
Stills colomn – clean steam generator

Heat exchangers for fine chemistry sector

Heat exchangers for food sector
All research phases (heat and mechanical design, production of drawings) are carried out in-house, which guarantees flexibility in execution and rapid action.
Services

Specific features of our aseptic exchangers
Just as for the chemical or petrochemical sectors, aseptic (and also food and cosmetic) heat exchangers are conceived and designed based on an individual approach which enables us to respond to all of our clients' requirements.
Our engineers strive daily to improve the design of these double tubular plate exchangers in order to deliver an optimum heat and mechanical solution, while complying with pharmaceutical rules (FDA, GMP, cGMP, USP27, etc.).
The equipment may be positioned horizontally (with the possibility of being inclined) or vertically.
They are completely drainable and ventable.
They are fitted with a double tubular plate system which enables leaks to be detected.
The tube/tubular plate joins are produced using orbital welding for external plates and using double-groove hydraulic crimping for the internal plates (no damage to the condition of the surface compared to the traditional system).
Their heads are machined "in bulk".
These have leakage channels and flat embedded seals in order to ensure there are no areas of retention.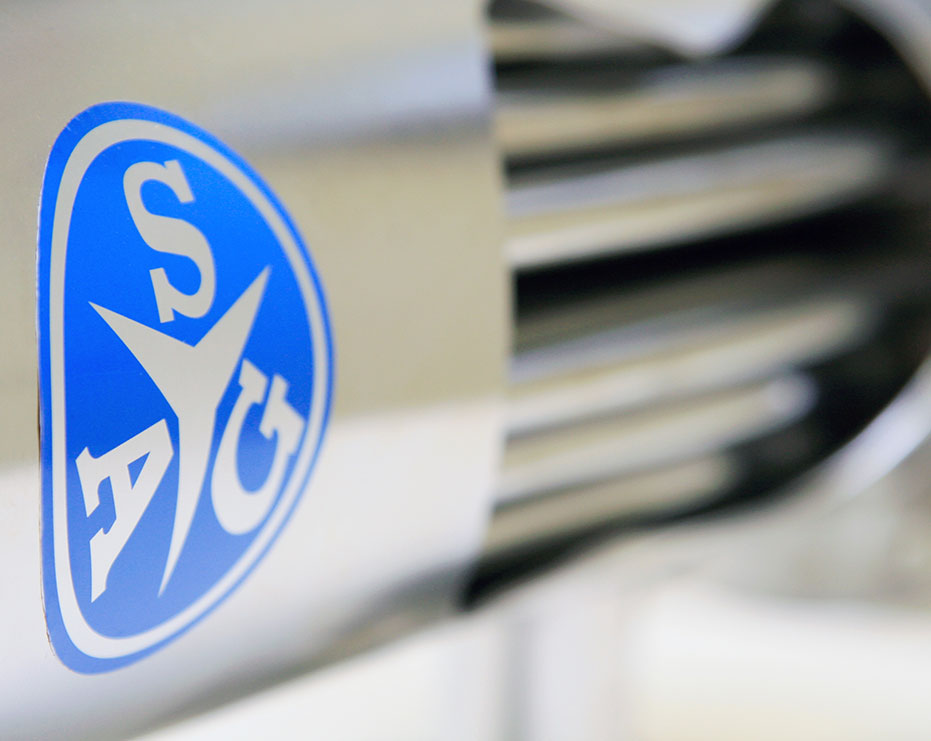 Materials
Intra-tubular design ("process" side):
constructed in 1.4404 stainless steel for all parts in contact with fluid or 1.4435 BN2
use of straight, smooth tubes, 1mm-thick and drawn without welding, or U-shaped tubes, bent at SAG, according to the client's requirements.
roughness at all points ranging from 0.2 to 0.8 µm maximum,
aseptic connections (flanges, clamps, etc.) as required (ASME BPE, DIN, ISO, etc.).
Extra-tubular design ("utilities" side):
constructed in 1.4306 or 1.4404 stainless steel for all "utilities" parts,
body fitted with supporting feet,
maximum roughness of 1.2 µm, connections (flanges, clamps) as required (EN, DIN, ISO, etc.).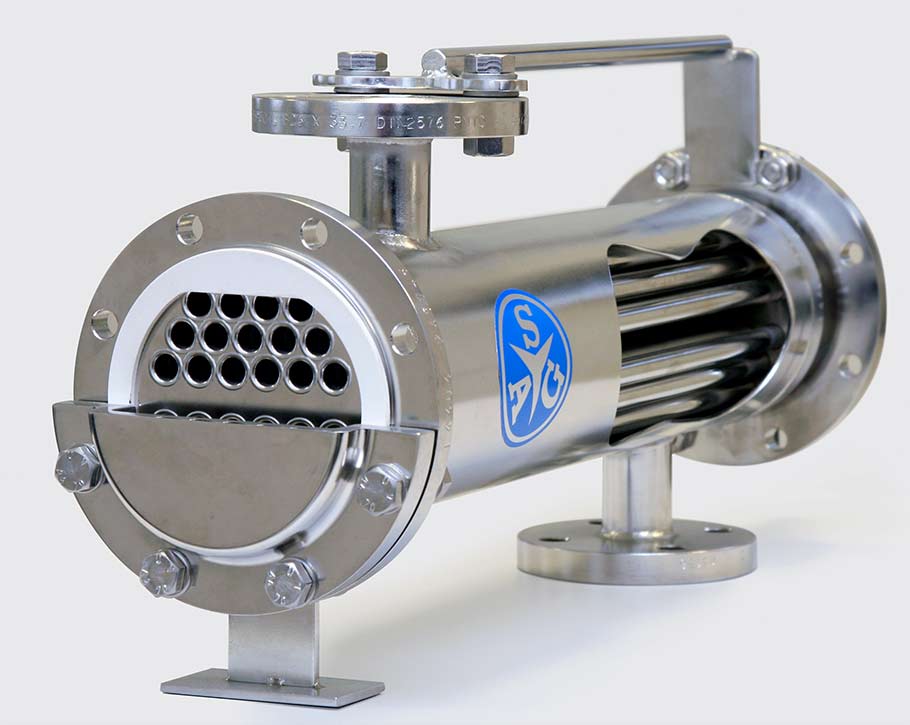 EXPRESS Service
Spare parts / gaskets ( parts available within few hours on demand).
Complete heat exchanger / spare bundles with an express deadline folowing customers' requests ( pierced exchanger, shutdown ).
Our guarantees :
Quotation within one hour
A specific managment for a premium service
Express delivery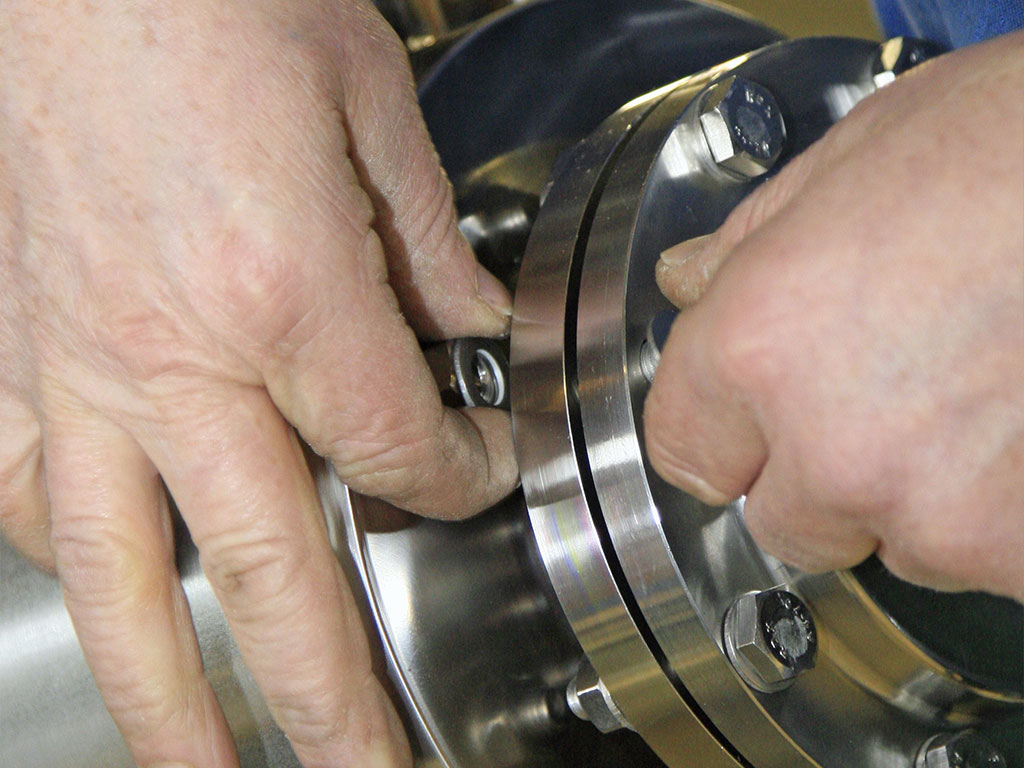 Products

Aseptic heat exchangers
Aseptic recuperators
Aseptic tank
Heat exchangers for fine chemistry sector
Options
thermal insulation following customers'requests (i.e. rockwool 50 mm)
* riveted insulation (stainless steel or aluminium),
* welded stainless steel, brushed finition.
Electropolishing for an internal finish of 0.8 to 0.2 μm,
Inspection area between the tubular plates with permanent leak detector in the area.
Quality
Our heat exchangers are conceived, designed and manufactured by strictly complying with our in-house quality assurance system, based on the ISO 9001-2000 model, complying with pharmaceutical standards (cGMP, FDA, USP27, etc.).
Our engineers have complete comprehensive knowledge of international pressure vessel construction codes such as:
CODAP 2010 Addenda 2011,
ASME VIII Division 1 2011,
EN 13445 2009 Version 3 of 2011,
AD-2000 Version 2011.
Inspection and finish
Our quality department carries out non-destructive inspections on the equipment in order to ensure the compliance of our products:
hydraulic tests with purified water,
inspection by dye penetration,
x-ray examination of welds,
ndoscopic inspection,
roughness measurements (calibrated roughometer),
drainability inspection (Ribophavin),,
helium test.
Ferrite test
Materials inspections
Destructive-type inspections are also provided for, at the request of the client. These include: welding coupons, elongation tests, etc. PMI tests can also be carried out on request.
S.A.G provides traceability of its exchangers through systematic monitoring, checked and encoded, of brand reports of the materials used..
PMI tests can also be carried out on request.
SAG equipment is certified by internationally recognised inspection agencies such as:
Apragaz
Vinçotte
Apave
Bureau Véritas
A manufacturer record which fits the client's technical specifications is issued with each exchanger. A high-performance management system enables this record to be sent electronically in a secure and rapid manner.